Quality
Πιστοποιησεις
Feeling responsible for its costumers, Quality Farm has ensured the quality and the safety of the products by applying standard operating procedures to the processing and the hygiene conditions. The company operates the certified Food Safety Management System (HACCP) in accordance with ISO: 22000. It also holds the approval code numbers A287 (meat) and PE212 (poultry) from the European Union.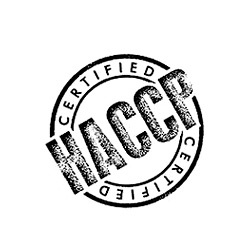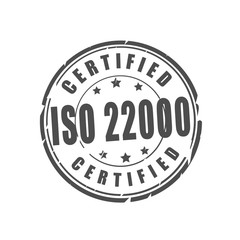 Suppliers
We select our suppliers based on strict hygiene and safety criteria, ensuring the high quality of meat from its initial stage. Our prime quality meats are sourced from Greek or European certified leading production units of pork veal and poultry.
Production
During production
Initially all the products are deboned and de-skinned
then, they are cleaned, i.e. unsuitable pieces and fat are removed, a procedure which is necessary for the quality of the product
later, the meat tendering stage is achieved in conjunction with the filleting process
the procedure is concluded when we marinate the meat with spices and other prime quality products.
Chicken meat processing, because of its special nature and hazards, is carried out in an entirely independent production area, fully equipped with different refrigerators, workbenches and machinery. In this way we follow the hygiene principles laid down by the legislation.