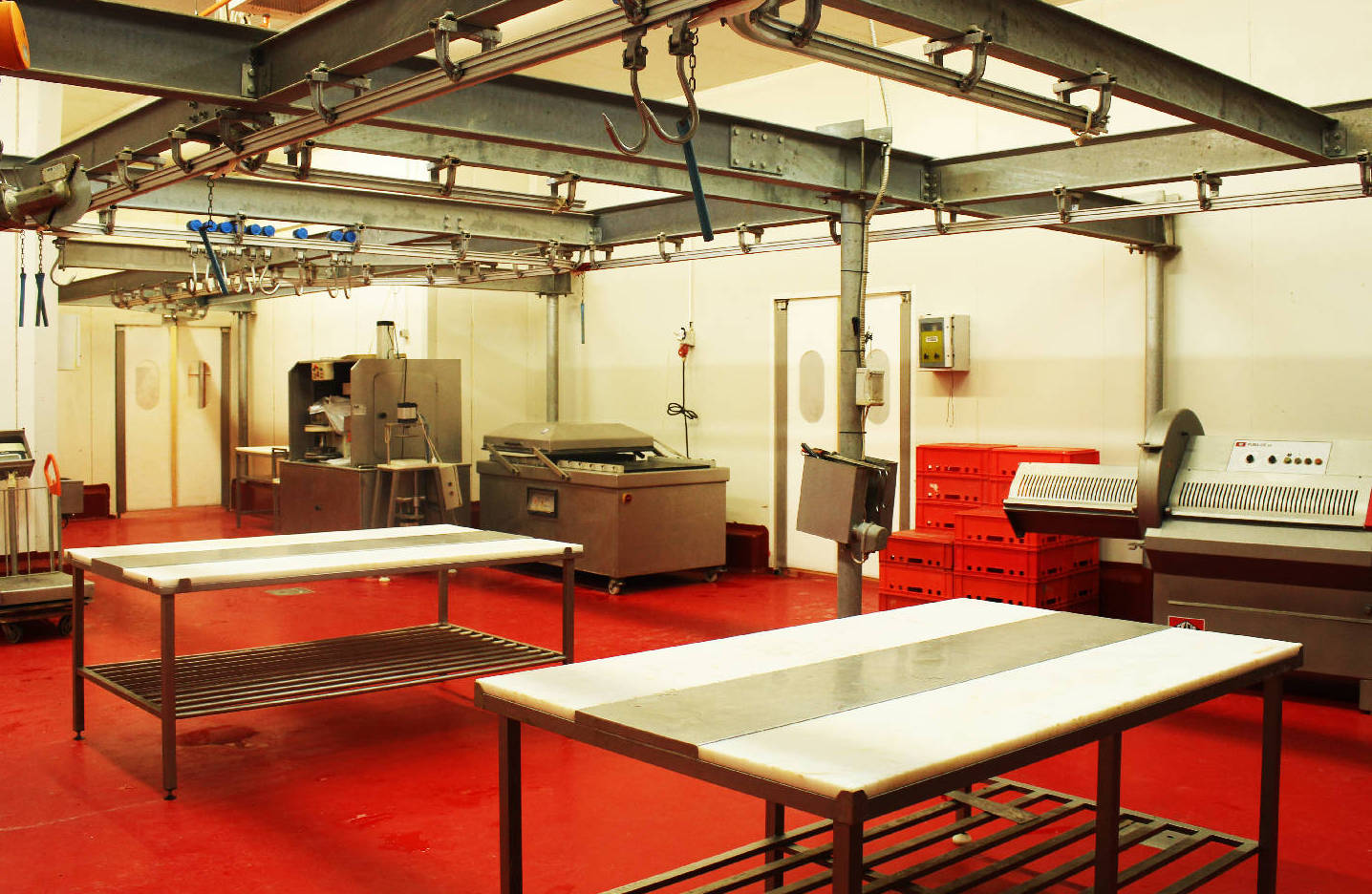 In 2005 due to the increasing demands in the market and the policy for continuous development we set up an up to date factory, covering 1600 square meters in the industrial area of Kavala. These new facilities are designed and constructed in accordance with the provisions of the existing European and national legislation in order to meet the stringent standards of hygiene and food safety.
The production unit includes:
Cold rooms
Meat processing areas, equipped with the latest high-tech equipment
Two ovens for rapid cooling
Air conditioning areas for production
All the unit areas are controlled and monitored by an electronic data recorder to ensure the quality and the hygiene conditions.